If you're looking to purchase a new television, you'll have a wide range of options available, including different brands, price ranges, and sizes. From compact TVs that can fit into small spaces to larger displays ideal for a home entertainment system, there are various choices to suit your preferences. Over the past few years, TV sizes have undergone significant advancements and transformations.
TVs are now offered in a multitude of sizes to accommodate almost any specification or customer preference. With advancements in technology, modern TVs have become smarter, incorporating features such as built-in streaming services like Netflix and Amazon. This enables users to enjoy high-definition content and enhances their viewing experience.
As a result, the demand for TVs with high-definition screens has significantly increased as people seek to benefit from improved picture quality and access to streaming services.
The Most Common TV Sizes
Determining the ideal TV size is subjective, as it depends on individual preferences and usage scenarios. The market today offers a variety of TV sizes to cater to diverse needs and placement requirements. While there isn't a single universally best size, certain sizes have become more prevalent among consumers.
The most common TV sizes in the market include 32, 43, 50, 55, 65, and 75 inches, measured diagonally from corner to corner. Smaller-sized TVs have become less popular as larger screens dominate the market. On the other end of the spectrum, there is a niche market for huge TVs, around 80 or 85 inches, but their market penetration has been slower.
Although manufacturers are indeed emphasizing larger TVs, they also recognize the ongoing demand for TVs of all sizes. They understand that bigger doesn't always equate to better when it comes to TV sizes.
In this article, we will delve into the most common TV sizes and showcase a selection of highly-rated TV models along the way.
The Rise of 65-inch and Larger TVs
According to a display supply chain report, 65-inch TVs have emerged as the popular size of choice for North American households in 2021. It has become a standard size found in many homes, indicating a growing trend towards larger TVs.
One of the factors contributing to the popularity of 65-inch TVs is their evolving design. Modern models are becoming increasingly thinner, lighter, and easier to wall-mount, minimizing their impact on living spaces. Despite their larger size, these TVs offer enhanced features like HDR-quality video and 4K resolution, providing an immersive viewing experience without straining the eyes.
Additionally, 65-inch TVs have become more affordable than ever before. While some smart features, such as voice control and DOLBY sound, may require a higher investment, the overall cost of these TVs has decreased, making them accessible to a broader range of consumers. Notable top-rated 65-inch TVs include the Sony Bravia 4K XR-65A90J, LG Smart OLED65C1, and Sony KD-65XH9005.
Furthermore, larger displays, such as 75-inch TVs, are gaining popularity among regular households. Their reduced cost and ability to provide a cinematic experience within the comfort of one's home contribute to their increasing demand. These larger screens offer a heightened sense of immersion, making them ideal for watching movies or binge-watching series. Top-rated 75-inch TVs include the Samsung Neo QN75QN90AAFXZA, Hisense 75U7G, and the LG OLED77C1PUB, which falls within the 75-inch range.
While less common than 65-inch and 75-inch models, there are also 85-inch TVs available for those who desire an even larger display. These TVs offer a truly larger-than-life picture, but their adoption is not as widespread as their smaller counterparts.
85 Inch TV Sizes are Still in the Minority
85-inch TVs, being among the largest sizes available, remain relatively scarce in today's market. Only a few flagship models, such as the Samsung QN900A, are available, often exclusively targeted towards specific geographic markets.
Given the substantial size of an 85-inch TV, it is unsurprising that it comes with a higher price tag compared to other TV sizes. Purchasing an 85-inch TV not only requires a significant financial investment but also demands ample space for installation.
While it may technically fit within a typical living room, it is important to consider that an 85-inch TV will likely dominate the space to an unfavorable extent, unless the room is exceptionally large and open.
For buyers who still wish to proceed with purchasing an 85-inch TV, it is recommended to allocate a dedicated room where the TV can take center stage without compromising the overall aesthetics. Wall mounting is often the preferred option; however, it is crucial to ensure that the wall is weight-bearing and that the bracket used is sturdy. Additionally, using a TV stand beneath the mount can provide convenient storage for other TV accessories like cable boxes, soundbars, and gaming consoles.
It's worth noting that a large TV screen is not suitable for every space, as some smaller areas may struggle to accommodate it. Many TV enthusiasts find that a 55-inch model offers flexibility, fitting well in various settings. This screen size can enhance a room by becoming the focal point, making it suitable for living rooms or even bedrooms.
The Rise of Bigger TV Sizes: From 40-inch to 55-inch and Beyond
In the past, a 40-inch TV was the typical choice for a bedroom setup. However, there is a growing trend of replacing it with a larger 55-inch TV, offering a more immersive viewing experience. A 55-inch TV fits perfectly in many bedrooms, condos, and flats, and it can also function well in ordinary living rooms. Additionally, it is more affordable compared to comparable 65-inch models.
A 55-inch TV is particularly well-suited for rooms where viewers can sit less than 6 feet away from the screen, making it a great choice for flats, dormitories, and smaller houses. Leading manufacturers like Samsung produce some of the finest-looking 55-inch TVs, featuring outstanding performance, sleek design, smart functionalities, and excellent audio quality. Top-rated 55-inch TVs for 2021 include models like Samsung QN90A Neo QLED, LG C1 series, and SONY A90J.
Opting for a 50-inch TV may mean sacrificing some of the high-end features found in larger sets. However, it offers a cost-saving advantage compared to larger models. Despite this, 50-inch TVs remain an ideal size for various spaces, as they are easy to install, visually appealing, and packed with useful features. Notable 50-inch TV options for 2021 include Samsung Q60 A series, TCL 5-Series Roku TV (50S535), and Hisense H8G Quantum Series (50H8G).
For those on a tight budget or seeking a kitchen TV for quick news updates or recipe tutorials on YouTube, 42-inch sets are worth considering. These TVs provide 4K resolutions, HDR compatibility, and smart integration for easy access to entertainment. They can be connected to gaming consoles, Blu-ray players, and streaming services to maximize the viewing experience. Notable 42-inch TVs include SAMSUNG UN43AU8000FXZA and Sony KD-43X80J.
Over the years, consumer preferences have shifted towards larger TV sizes. As manufacturers continue to release larger TVs, consumers gradually upgrade to slightly bigger models. The integration of smart TV features has revolutionized how we use televisions, and it appears that big TV sizes will become the norm in the future.
Quick TV Size Guide for Buyers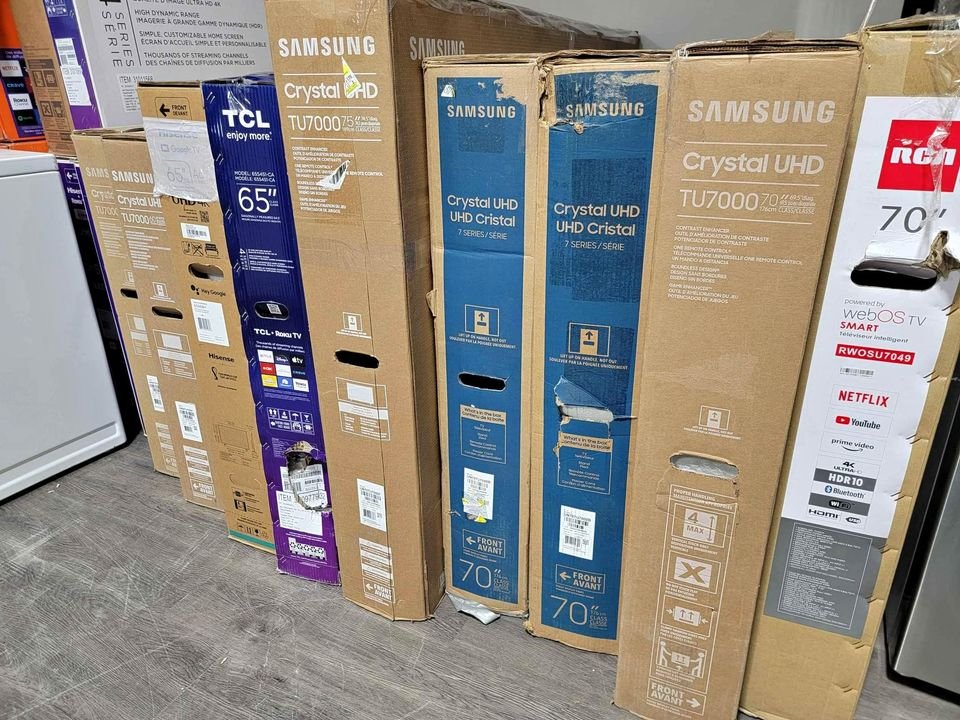 It is not advisable to always opt for the biggest TV you can afford. There are important considerations related to ergonomics and health when it comes to TV screen size and viewing distance. If the TV is larger than your field of view, you may need to strain your eyes by constantly scanning horizontally to see the full screen. This can lead to eye strain and discomfort.
If you have a smaller room and a limited budget, it is better to choose smaller screen sizes such as 32 or 43 inches. This ensures that the TV fits well in the room and maintains an appropriate viewing distance. Even if you have a high-resolution OLED TV, a small room can still result in issues with picture quality.
On the other hand, if you have a larger room, you can opt for the biggest TV size that fits well within the space. This ensures that the viewing distance is neither too short nor too far, and picture quality should not be compromised. However, if the room is not suitable for the chosen TV size, there may be some minor issues with picture quality.
Ideally, the difference between the TV size and the room size should not exceed 25% of the screen's diagonal measurement. This ensures a proper fit without any problems.
Additionally, you need to consider whether you will use the accompanying stand or a wall mount to install the TV. Using the stand places the TV closer to the viewer, reducing the viewing distance. Take into account the depth of the TV stand and the furniture it will be placed on.
Alternatively, wall-mounting the TV can increase the viewing distance by a foot or more, potentially allowing for a larger TV size. However, the specific measurements will depend on the chosen wall mount and the thickness of the TV.
For more guidance on choosing the right TV size for your room, refer to our "TV size for room" guide.
Recap of TV Sizes
| | |
| --- | --- |
| Most Common Tv Sizes | Best For |
| 32 Inch TVs | Best for small spaces |
| 42 Inch TVs | Best for small spaces, gaming, and movies |
| 55 Inch TVs | Best for larger living areas |
| 65 Inch TVs | Popular in North America and perfect for big spaces |
| 70+ Inch TVs | Best for an immersive viewing experience |
7 Most Common TV Sizes on The Global TV Market Today
When it comes to purchasing a new TV, finding the right size that suits your needs is crucial. Not all TVs are created equal, and the ideal size may vary based on viewing distance and room dimensions.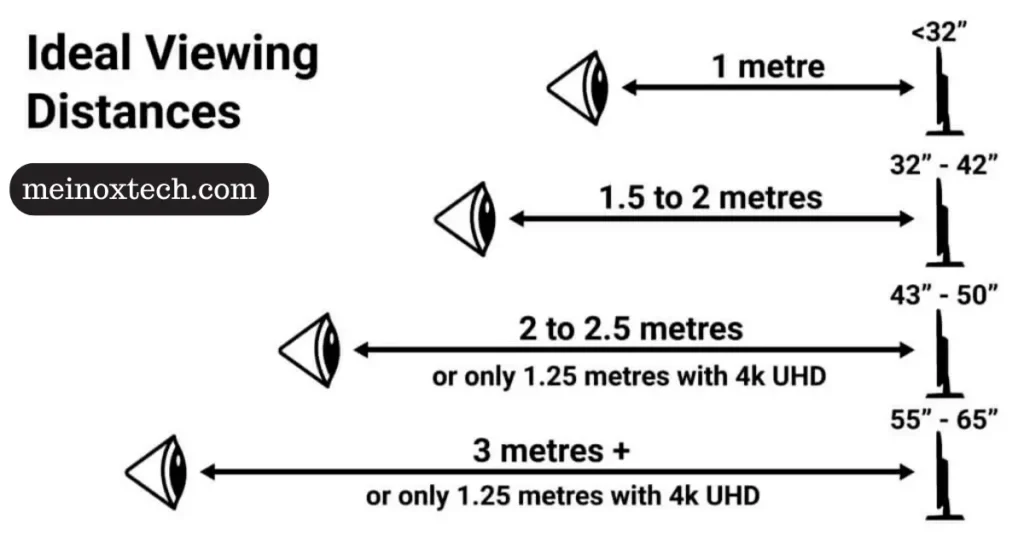 To assist you in making an informed decision, we have compiled a list of the 7 most common TV sizes available today.
1. 32 Inch TVs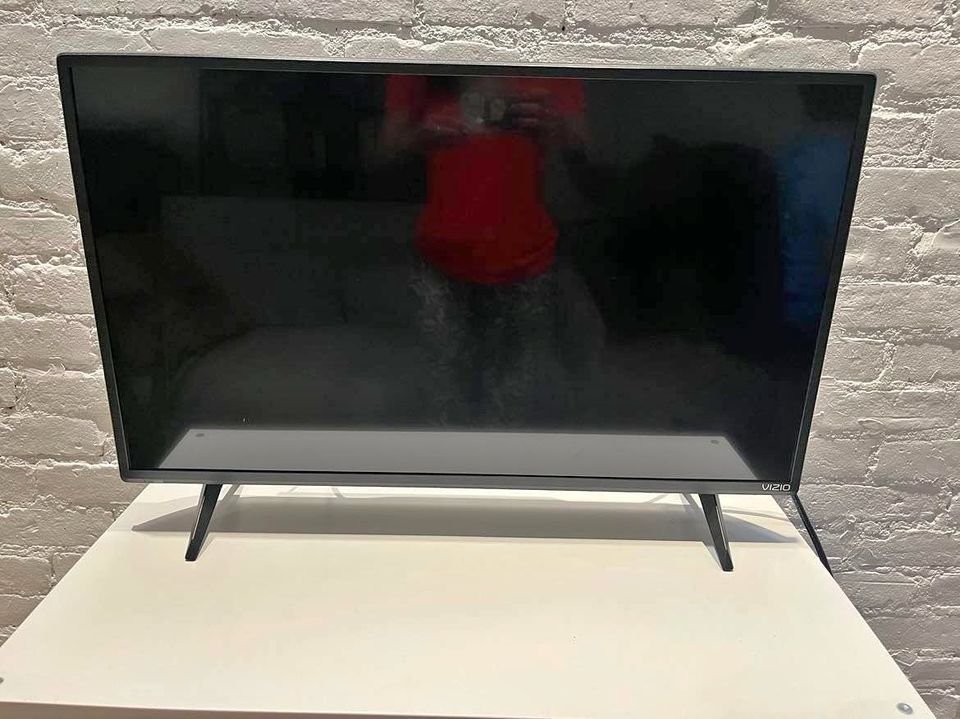 When it comes to finding the perfect balance between size and versatility, 32-inch TVs have gained tremendous popularity. Their compact nature allows them to fit seamlessly into any space, making them a flexible choice for various settings.
A 32-inch TV offers a satisfying viewing experience without overwhelming the room. It strikes a sweet spot, providing ample screen real estate while maintaining a sleek and unobtrusive design. Whether you're placing it on a countertop, a bedroom dresser, or mounting it on a wall, a 32-inch TV effortlessly adapts to your preferred location.
Affordability is another advantage of opting for a 32-inch TV. Compared to larger models of the same quality, these TVs often come with a more budget-friendly price tag. This makes them an attractive choice for those looking to enjoy their favorite shows and movies without breaking the bank.
In terms of viewing experience, a 32-inch TV delivers immersive visuals and crisp details, especially when equipped with high-definition or even 4K resolution capabilities. Whether you prefer a flat screen or the more immersive curvature of a curved TV, both options are available in this size range.
The recommended viewing distance for a 32-inch TV falls between 4 to 6 feet, making it an ideal choice for smaller spaces. This TV size is a perfect fit for cozy apartments, dorm rooms, or studio setups. It's also an excellent solution for those who prefer a more intimate viewing experience.
If you're in the market for a 32-inch TV, one highly regarded option is the LG 32LM570BPUA. LG is known for its exceptional picture quality, user-friendly interfaces, and reliable performance. This model offers a range of features that enhance your viewing pleasure, ensuring an enjoyable entertainment experience.
2. 42 – 43 Inch TVs
Among the array of choices available on the market, 42-inch TVs have emerged as a popular option that combines compact dimensions with an impressive range of features, making them a versatile choice for various entertainment purposes.
A 42-inch TV strikes a balance between providing a sufficiently large screen for an immersive viewing experience and ensuring it won't overpower your living space. Whether you're watching movies, playing games, or using it as a second monitor, this size offers a satisfying display without dominating the room.
For those who enjoy upgrading their home theater setup from time to time, a 42-inch TV offers a significant improvement over smaller models. It allows you to indulge in a more cinematic experience while still maintaining a manageable size.
To optimize your viewing experience, it's important to consider the ideal viewing distance for a 42-inch TV, which typically falls between five and seven feet. By positioning yourself within this range, you can fully appreciate the details and clarity presented on the screen.
One of the appealing aspects of a 42-inch TV is its affordability. It provides a larger screen without putting a strain on your budget. This makes it an excellent choice for individuals seeking a more immersive experience without making a substantial financial commitment.
If you're a fan of Insignia TVs or considering trying one for the first time, the All-New Insignia NS-42F201NA22 42-inch F20 Series is a noteworthy option that offers both affordability and quality. With its competitive price point, this model ensures you get excellent value for your investment.
3. 50 – 55 Inch TVs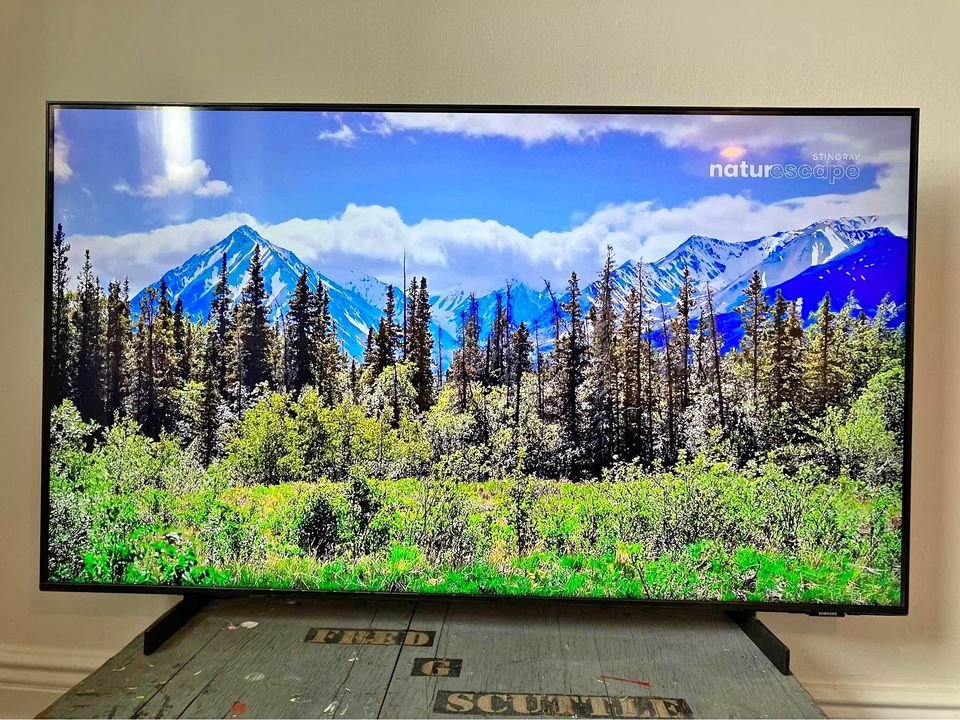 50 – 55-inch televisions are a favorite choice among many individuals. These TVs offer an excellent viewing experience and are perfect for those seeking an upgrade without breaking the bank.
They are particularly well-suited for individuals with spacious viewing areas, such as large living rooms or home theaters where multiple people gather to watch.
To ensure optimal viewing, it is advisable to place this size of TV at a distance greater than eight feet. Therefore, consider the dimensions of your room and the location where you plan to position the TV before making your purchase.
Due to their popularity, most 55-inch TVs are available in a variety of options, including UHD, LCD, LED, and OLED, with QLED options also being prevalent in the market. Our top recommendation is the TCL 55″ Class 4-Series.
4. 60 – 65 Inch TVs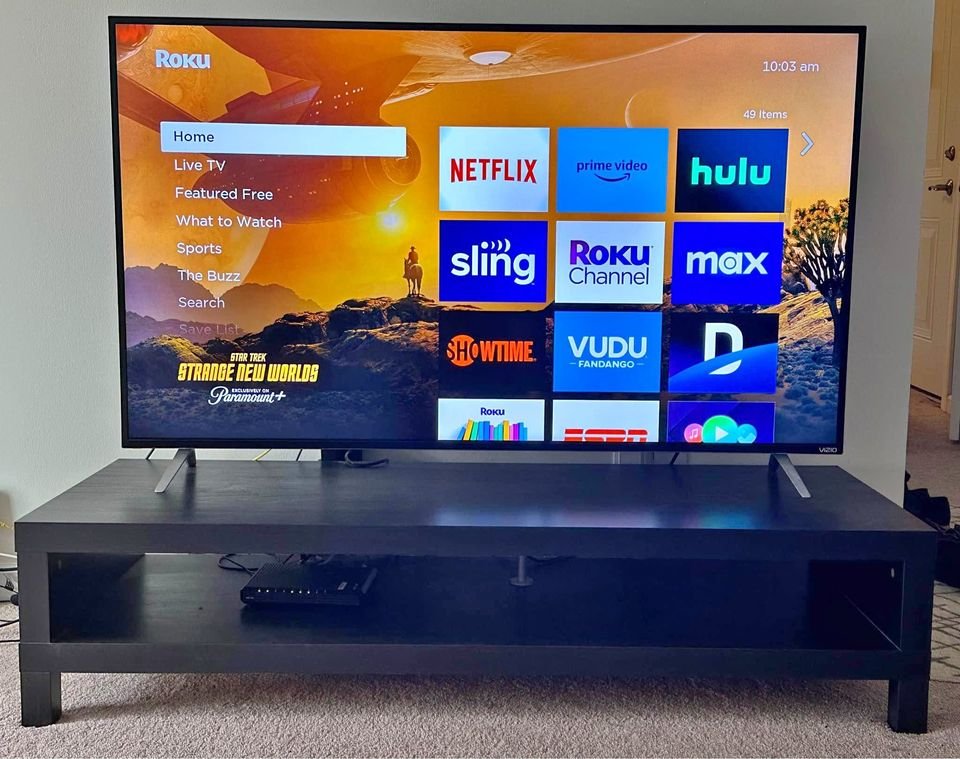 If there were a competition to determine the perfect TV size among homeowners with moderate to large-sized residences, the 65-inch TV would likely emerge victorious. These TVs surpass most other available sizes in terms of sheer dimensions. They offer an exceptional viewing experience, perfect for individuals seeking detailed and immersive enjoyment of their favorite shows and movies—making them an excellent choice for home theaters.
To fully appreciate the viewing experience, it is advisable to position this size of TV at a distance greater than nine feet. Therefore, it is recommended to have ample living room space before opting for this TV size.
For the ultimate home theater experience, consider selecting an OLED or UHD TV instead of LED TVs, as they provide superior viewing quality unmatched by other TV sizes.
The display quality and overall performance of 65-inch TVs generally surpass those of smaller screen sizes. However, it's important to note that aside from room size, the significantly higher price tag is another factor to consider when opting for this size or larger.
If you desire a top-notch TV experience, the SAMSUNG 65-Inch Class QLED Q60A Series comes highly recommended.
5. 70+ Inch TVs (70-80 inches)
If you're in search of some of the largest TVs currently available, these sizes are an ideal fit for you. They deliver an exceptional viewing experience and can be utilized in various settings.
To fully appreciate these TVs, it is recommended to position them at a distance exceeding ten feet. Thus, ensure you have sufficient space before purchasing one of these models.
These TV sizes are perfect if you desire a home theater experience and crave the highest display quality possible. They offer a plethora of features that smaller screens cannot match, including a wide color gamut and HDR technology.
For those seeking an immersive viewing experience, 70-80 inch TVs are the perfect choice. They are particularly suitable for individuals with larger rooms and who do not mind the higher price tag associated with them compared to smaller screen sizes.
Before acquiring a TV of this size (or any size, for that matter), it is essential to consider placement. If you intend to use a stand, we have a comprehensive post detailing the best stands available for larger screen sizes like these.
6. 80+ Inch TVs (80-90 inches)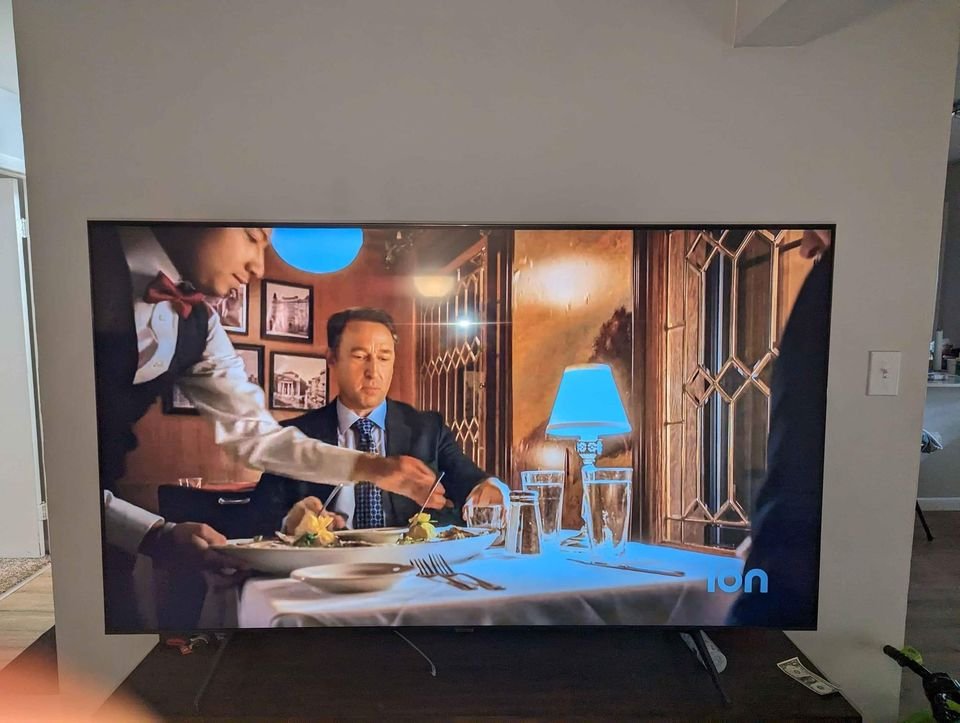 Purchasing an 80-90 inch TV can be quite an investment due to their higher cost. If you have your heart set on one, it is crucial to ensure that your living room is spacious enough to accommodate it and that the viewing distance is appropriate. Achieving the best viewing experience in smaller living rooms can be challenging.
These TVs are particularly impressive when used in large rooms, offering exceptional display quality and overall performance. They boast advanced features such as a wide color gamut and HDR technology, setting them apart from other TV sizes and models.
Before committing to one of these TVs, carefully consider the viewing distance. If your room is small or even mid-sized, this might not be the ideal TV choice for you. In such cases, it's better to opt for the smaller screen sizes discussed earlier. For those seeking an 85-inch option, the Hisense 85-Inch 4K Ultra HD Android Smart TV is a noteworthy recommendation.
9. 90+ Inch TVs (90-100 inches)
If you're in search of the absolute largest TVs available, these sizes are the ultimate choice. They are massive and deliver an unparalleled viewing experience, particularly in spacious living rooms or home theater setups with multiple viewers.
To fully enjoy these TVs, it is advisable to position them at a distance greater than twelve feet. Therefore, ensure that you have a sufficiently large room before investing in one of these impressive displays.
These TV sizes are perfect if you desire the very best viewing experience and are willing to invest the extra money for it. They offer a phenomenal display quality, equipped with a multitude of features that smaller screen sizes cannot match.
90-100 inch TVs are the epitome of the ultimate TV experience, providing exceptional picture quality and overall performance. If you have the space to accommodate them, they can truly create a breathtaking spectacle in the comfort of your own home.