Modern televisions have undergone significant upgrades, providing users with a wide range of functionalities. Now, your television can be utilized as a computer, allowing you to enjoy diverse content, including movies and much more.
A Smart TV and an Internet TV should not be confused or used interchangeably. While a Smart TV, also known as a connected TV, does offer integrated internet capabilities and interactive web features, it has not undergone such extensive upgrades as to be referred to as an Internet TV 2.0.
The operating system of a Smart TV comes pre-installed with advanced features that facilitate the seamless integration of various technologies, such as digital media players, computers, and televisions. Additionally, Smart TVs often employ voice recognition technology, such as Amazon Alexa or Google Assistant.
Can You Jailbreak Smart TV?
Jailbreaking or rooting a Smart TV involves unlocking the operating system to gain additional control and customization options. By doing so, you can download apps, remove unwanted pre-installed software, modify the firmware, and personalize various aspects of your Smart TV experience.
Now, let's address the main question: Can you jailbreak your Smart TV? The answer is yes, but the methods and tools required for jailbreaking vary depending on the brand and type of your Smart TV.
In the following sections, we will delve into different Smart TV brands and provide guidance on how to jailbreak each one.
Samsung Smart Tv
The Linux operating system can be used to modify a Samsung Smart TV by leveraging its kernel, which facilitates the interaction between the computer's hardware and software. To eliminate any restrictions imposed by the kernel, it is necessary to first determine if the Smart TV has a Built-ARM processor with a firmware version older than 1018.0.
To begin the modification process, you will need the following tools: Samsung SDK (software development kit), a toolchain, and either GIT or XBMC (Xbox Media Center). These resources will aid in the customization and development of the Smart TV's functionality.
How to Jailbreak a Samsung TV
Step-by-Step Guide to Jailbreak a Samsung Smart TV:
Power on your Samsung TV.
Use the remote control to navigate to the settings menu.
Within the settings menu, locate and open the setup menu.
A pin code will be required to proceed. You can find this code in the device's manual or by contacting the manufacturer's customer care.
Select your preferred language when prompted.
Proceed to select your country.
In another tab, you will need to choose the appropriate internet service location.
Select the aerial option and click "Next."
A new window will appear, and an "Update now" option will be displayed. Click on it.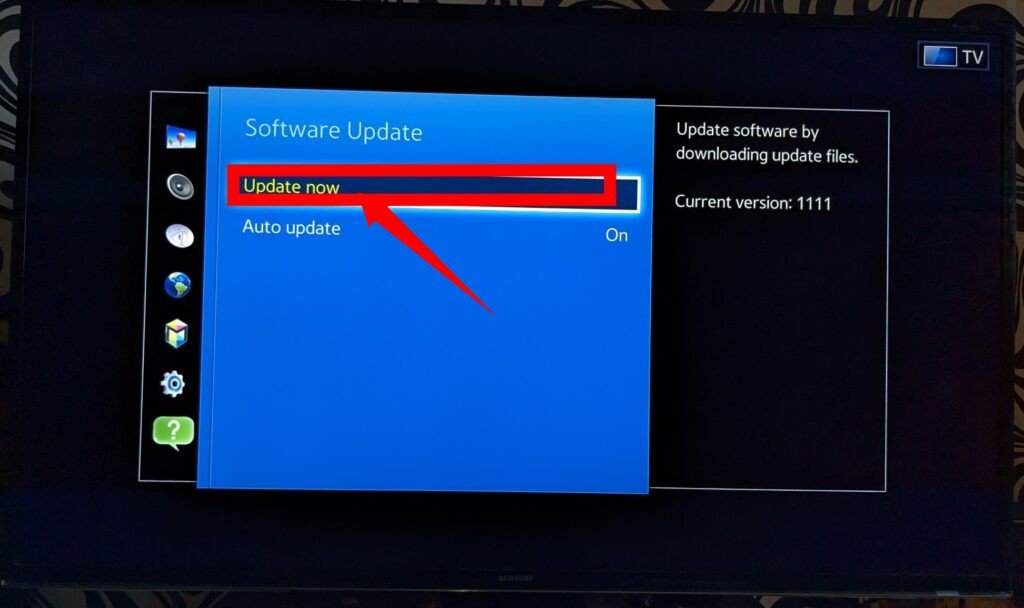 Depending on your internet connection, the television will begin the update process.
Once the update is complete, the Smart TV will prompt you to give permission to turn it off. Tap on "Yes" to apply the changes to the Smart TV.
After turning on the Smart TV again, you will find it jailbroken, allowing unrestricted access to download and install various content. Note that if you turn off the Smart TV and certain functionalities are missing, you will need to repeat the entire process.
How To Jailbreak An Amazon Fire Tv
Step-by-Step Guide to Jailbreak Amazon Fire TV Stick:
Start by installing the "Downloader" app on your Amazon Fire TV Stick. Open the app once it's installed and click on "Open," "Allow," and "OK" to grant the necessary permissions.
Navigate back to the Settings menu and select the "My Fire TV" section. Inside, locate the "Developer options" and click on it.
Look for the "Apps from Unknown sources" option and turn it on. This will allow you to install apps from third-party sources.
Return to the home screen and select "Preferences." Inside, navigate to "Data Monitoring" and disable it. Also, turn off "Device usage data" and "Collect App Usage Data" to ensure your usage data remains private.
Now, open the "Developers Mode" within the "My Fire TV" window and enable the "Apps from Unknown Sources" option by clicking on it and turning it on.
Congratulations! Your Amazon Fire TV Stick is now jailbroken. You can use the "Downloader" app to download any desired app from the Amazon App store or other third-party sources.
Can Kodi Be Used To Jailbreak a Smart TV?
Kodi, an open-source software, offers a wide range of features and supports various audio and video file formats from multiple sources. Best of all, it's completely free! Whether you're using iOS, Linux, Windows, macOS, Android, or TVOS, Kodi can be installed on your preferred device.
With Kodi, you can transform your device into a powerful streaming hub. Seamlessly stream movies, play music, and watch digital media files from the internet, local storage, or other digital sources. Additionally, you can enjoy live streaming and even record content on your Smart TV by using smartphone apps as a remote control.
Originally introduced as Xbox Media Player in 2002, it evolved into XBMC in 2004 and was eventually renamed Kodi in 2014. This versatile media player has gained popularity across platforms, including Linux, macOS, Android devices, Windows, and Amazon Fire TV.
To get started, simply download the Kodi installer and follow the installation instructions. Upon launching Kodi, you'll be guided through a mini tutorial to familiarize yourself with its essential features, making your entertainment experience even more enjoyable.
Discover the world of limitless entertainment with Kodi, where you can effortlessly access and enjoy your favorite media content with ease and flexibility.
Types of Smart TV That Use KodiSamsung Smart Tv:
If you own a Samsung Smart TV that runs on the Android TV operating system, the process of installing Kodi is straightforward. Simply follow these steps:
Open the "Play Store" on your Samsung Smart TV.
Search for the "Cetusplay" app and download it.
Once the download is complete, install the Cetusplay app.
A permission request may appear, asking to allow "Unknown sources." Click on "Yes" to enable this option.
Using the Cetusplay app, search for Kodi and download it.
After the Kodi installation is finished, transfer the APK file to your Smart TV.
Use your Smart TV's "File manager" to locate and install the Kodi APK file.
Congratulations! Kodi is now installed on your Samsung Smart TV and ready to use.
However, if your Samsung Smart TV runs on the Tizen operating system, it is not possible to install Kodi on your television. Tizen is not compatible with the Kodi app.
Sony Smart TV
With Google Play Store, you have the ability to search for, download, and install applications. Furthermore, you can opt to utilize the Screen Sharing feature to share your screen on a different device, or you can alternatively open the app directly from the apps tab.
Pros and Cons of Jailbreaking a Smart TV
Pros:
You can now enjoy premium content without any cost, which previously required payment before jailbreaking.
Games that were once paid are now available to you for free.
Using just internet connection, you can access a wide range of videos, music, podcasts, and much more.
Cons:
Internet hackers have discovered methods to infiltrate Smart TVs, leaving you vulnerable to unauthorized access.
It is crucial to ensure proper and secure installation of Kodi, as a faulty or virus-infected download can lead to sluggish internet performance and difficulties.
Is the Internet Needed to Jailbreak?
Certain Smart TV features heavily rely on an internet connection for optimal functionality, while others do not necessitate it.
Live streaming services such as Hulu, Netflix, and others require an internet connection to operate smoothly. Additionally, updating your firmware to ensure it remains up to date also requires an internet connection.
Furthermore, utilizing voice features like activating Amazon Alexa or Google Assistant on your Smart TV relies on an internet connection. Additionally, downloading apps on your Smart TV also necessitates an internet connection.